Ten Great Reasons Why.
1. It gets you noticed – Wearing your brand is an effective form of marketing. Wherever it is worn your business is out there and people will see it. Emphasising your business with custom clothing makes you instantly recognisable and reinforces your brand awareness day in, day out.
2. It creates interest in your business. – People tend to associate branded clothing with established businesses. By wearing your brand you are embedding professionalism and trust to your potential customer.
3. It inspires confidence – when people see other in branded business clothing it can instil confidence in our services.
4. It creates reassurance for customers – When wearing branded clothing you are a walking advertisement for your Business.
5. It makes you look good. Simple. When you put on your branded clothing you have a sense of belonging whether your business is big or small.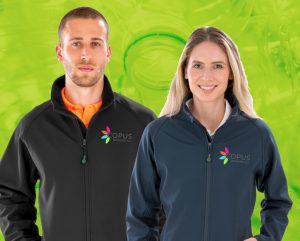 6. It Strengthens customer relationships – people see advertising every second of the day so you have to stand our from the crowd. By wearing your brand when people have a positive experience with you they associate it with your company and may be more likely to let others know about it by recommending you to friends and family.
7. Cost Effective Continuous Advertising – Remember every time you or your staff are seen in public your brand is getting full coverage too.
8 It builds your self confidence – Dressing for success is all about psychology. Your clothing affects how you act and feel, and when you feel good and confident in what you wear you project this positivity into other peoples lives a well.
9. It helps Promote You – Branded clothing (or products) are not always just for you or your staff. You can offer your customers branded items to take away too – we do various bags, hats, t shirts and other items with a high perceived value which your customers could be wearing or using daily to enhance your brand.
10. It is cost effective for Any Size or Type of Business – Any business can take advantage of wearing their brand, Even a one person business can effectively promote and grow their brand by wearing their logo and business message at any opportunity for all to see!